Preventing the January Bill Blues
By Shelly Holt | Published November 1, 2022

Happy November to all of you and welcome to the holiday season!  I must admit that I am one of those people that love the holidays.  I love that people seem kinder and more generous during this time of year.  I love that more people think of others before themselves.  However, my buoyant feeling this time of year can also bring about what I like to term the "January Surprise"!  Many people, including myself, often get so wrapped up in the spirit of the season, that they overspend on gifts, experiences, decorations- the list goes on. January comes and with it the January Surprise- a hefty credit card bill.  I would like to offer you some suggestions that I have used over the years so that in January the only surprise you experience is the snow total.
Make inexpensive memories
First, creating holiday memories does not need to be expensive.  One of my favorite things to do is drive around neighborhoods and look at Christmas lights at night.  Top it off with hot chocolate and you have an inexpensive memory for the whole family.  Many cities and towns also have free or inexpensive activities during December.  These are usually found at the city parks. For example, here in Layton, we have a wonderful Christmas light display that you can walk or drive around.  Another idea is free choral concerts. I love Christmas music and many communities share their talents for free during the holiday season. I also like to go look at the displays at hotels such as Little America and The Grand America in Salt Lake City.  These are free and very festive.  Macy's Department Store in downtown Salt Lake also decorates their windows in a merry theme each year. 
Spend quality time
Second, focus on spending time with loved ones. One of my favorite things that I do with my friends is that we each get a children's book from the library, and we read it out loud to the group and then frost cookies and sing carols.  It is relatively free and one of my best memories over the years. There are also multiple service opportunities available in our communities to kindle the spirit of giving.
Simplify your gifting
Third, simplify your gifting. Instead of purchasing gifts for all your neighbors, send them a Christmas card with a heartfelt note. Instead of purchasing 10 toys for the little ones that they'll end up forgetting about down the road, focus on one special toy or experience that will create lasting memories!
So instead of spending a bundle this year, bundle up and enjoy all the festivities that our communities offer!  I'll see you out there! And from all of us at First Community Bank, we wish you a wonderful holiday season!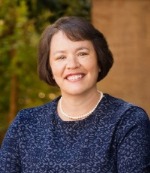 Author: Shelly Holt, President/CEO
Shelly Holt is the President/CEO of First Community Bank Utah, Division of Glacier Bank. She has been with the bank for over 19 years and has a passion for the employees and communities she gets to work with. She recently launched a mentoring program within the bank to help elevate women in the workforce.